---
As an Association, we spend our time researching nurses and nursing practice across the centuries. How strange, then, to suddenly find ourselves in a time that future medical historians will examine with equal rigour. Undoubtedly, when they turn back to 2020, what they will identify will be the bravery, skill, compassion and dedication of health workers in China, in Italy, France and Spain and across the world.
Here in the UK, we wish to place on record our support and admiration for all NHS workers, but in particular we are thinking of our own nurses risking their lives on the front line of the battle with COVID-19.
Nurses have always been prepared to place themselves in danger to look after others, and you are part of that line. We pray that you will receive the personal protective equipment you need, that somehow the necessary ventilators will arrive and that the tide will be turned. May you come safely through this crisis so that you can resume your normal family lives and your more normal duties.
You are the best of Britain and have our thanks and our admiration.
Christine Hallett, Chair of UKAHN
News:
Congratulations to Professor Claire Chatterton on her RCN Fellowship Award  more:
---
Events of Interest: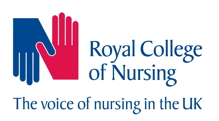 *Emblems of Resilience: Nurses, 'Spanish Influenza' and lessons for Covid-19 on the 11th of August from 1730-1830. This will be an online presentation. Free and open to all. Follow the link for more information https://www.rcn.org.uk/news-and-events/events/lib-emblems-of-resilience-11082020